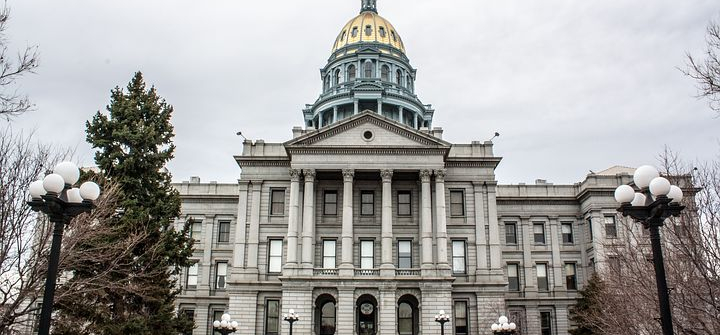 Proposed Community Association Bills
Posted on

February 20, 2020

by

Marc
Proposed Community Association Bills

The rules and regulations impacting Colorado's community association management industry are constantly changing. Most major changes start at the legislative level. With several Bills having been introduced this legislative session, this year is no different. This article summarizes the contents and potential impacts of three such Bills: House Bill 20-1155, Senate Bill 20-126 and Senate Bill 20-138.

HB 20-1155

First, House Bill 20-1155. Entitled "Higher Efficiency New Construction Residence", this Bill concerns what efficiency requirements and devices builders would be required to offer to purchasers of new homes. Under current law, builders are required to offer one of the following: (1) A solar panel system or a solar thermal system; (2) prewiring or pre-plumb the home for these systems; or (3) A chase or conduit to wire or plumb the home for these systems in the future.

If enacted, House Bill 20-1155 would require the builder offer all of these options. In addition, the Bill would require a home builder to offer one of the following additional options: (1) An electric vehicle charging system; (2) Wiring upgrade to accommodate any future installation of an electric vehicle charging system; or (3) A plug-in with sufficient voltage to charge an electric vehicle installed at or near a vehicle parking area. The Bill would also require builders to offer certain electric heating options. As currently worded, the requirements in HB 20-1155 would apply to both all types of residential new construction.

The purpose behind House Bill 20-1155 is consistent with the aim of many states to reduce carbon emissions and, more generally, to improve energy efficiency. With more and more electric vehicles entering the market, it is also important that homeowners have the ability to charge their cars at their own homes. The other requirements, such as solar panels and solar thermal systems, will also translate to homeowner savings in the long term. Opponents of HB 20-1155 cite to the increase costs involved with installing many of these systems. These increase costs will be passed onto Colorado consumers, who many not need, or be able to afford, these systems.

SB 20-126

Another Bill that has been introduced this legislative session is Senate Bill 20-126. Entitled, "Allow Home Child Care in Homeowners' Association Community, this Bill would allow a homeowner in a community organized under CCIOA to operate a licensed family childcare home, regardless of what the community's governing documents may say about the topic. The purpose of this Bill is to address the shortage of accessible and affordable childcare here in Colorado. Opponents note that SB 20-126, as currently written, poses may practical and logistical challenges. For example, The Bill contains no exception for age-restricted communities where many of the homeowners are older and have deliberately chosen to live in a community without children. Opponents also argue that SB 20-126 partially removes the right of a common interest community to self-govern.

SB 20-138

The final bill addressed in this article is Senate Bill SB20-138, entitled: "Consumer Protection Construction Defect Time Period". This Bill seeks to address some of Colorado's construction defect laws, which heavily favor developers to the detriment of many homeowners. The first thing SB 20-138 would do is increase the Statute of Repose from six (6) years to ten (10) years. This change would allow homeowner to assert a defect claim against their builder up to 10 years after their home was constructed. This makes sense for Colorado because our unique climate and soils conditions often make it impossible for homeowners to discover a defect within the current 6-year timeframe. Importantly, this change would also bring Colorado into line with other states, the majority of which have statute of repose periods that are ten years or more. Currently, only four states (Arkansas, Louisiana, Virginia and Tennessee) have shorter timeframes that Colorado.

Another thing SB 20-138 would do it permit "equitable tolling". Equitable tolling is legal term that generally stops the statute of limitations and repose clocks from running during those times when a builder engages in wrongful behavior designed trick the homeowner into not filing a claim by running out the clock. Because equitable tolling is not currently permitted under the statute, builders are actually permitted (and encouraged) to engage in such deceive behavior. Amazingly, this includes a builder's right – currently sanctioned under Colorado law – to lie and engage in deceitful behavior in an effort to delay the homeowner from taking any action until it is too late. If SB 20-138 passes, builders would no longer be permitted to engage in such behavior and, if they did, homeowners would not lose any of the other rights currently afforded them under Colorado law.